Appraisals
Anderson now "Certified Member" of the AAA.
June 6, 2012
Kevin Zweyer Anderson has been a general member in good standing of the Appraisers Association of America since 1989.
In May of 2012, Anderson met all requirements to become a "Certified Member" the highest level of membership recognized by the AAA. Anderson Fine Art Appraisals, a division of Anderson Galleries Inc. focuses on the valuation 19th Century, Impressionist and Modern Art.
View More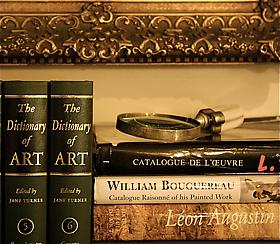 ---
Art Fairs
The San Francisco Fall Antiques Show 2011
November 5, 2011
Thank you everyone for joining us at the 2011 San Francisco Fall Antiques Show.
We counted the show as a great success and we look forward to seeing you
all next year. Special thanks to Ms. Michelle Goss and her entire team at
SFFAS for putting on such a great event.
The San Francisco Fall Antiques Show is the oldest continuously operating international antiques show on the West Coast. The Show features approximately seventy dealers from across the United States and Europe, offering for sale an extraordinary range of fine and decorative arts representing all styles and periods including American, English, Continental, and Asian furniture, silver, ceramics, glass, jewelry, rugs, textiles, paintings, prints, and photographs.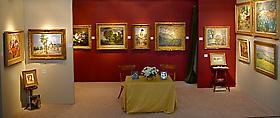 ---
Publication
Eden Close at Hand: The Paintings of Henri Martin (1860-1943)
September 8, 2011
Eden Close at Hand: The Paintings of Henri Martin (1860-1943) explores in depth the life and career of this important French Post-Impressionist. This hard-bound book features an extensive essay detailing Martin's oeuvre and achievements by renowned 19th century art history scholar, Petra ten-Doesschate Chu. 28 full-color plates of paintings from every major period of Martin's career are included, each with individual entries also written by Professor Chu.
View More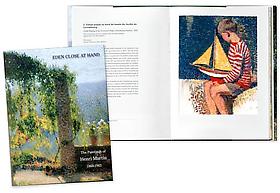 ---